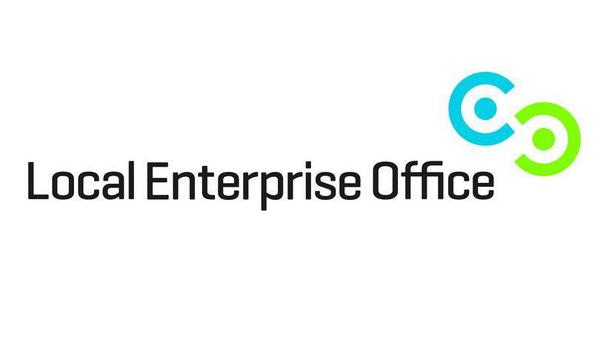 Enterprise Ireland has been fantastic when it comes to financial support and training.The OPIMISE program makes professional E-Commerce sites more accessable, leading some to take advantage.
The scheme offers up to 2,500eu in funding to allow SMEs to get online. This is often not known by business owners who may not be able to afford the latest and gratest websites! They also offer reports for those of you who already have e-commerce websites and just need some help.
They conduct an Audit checking Branding; Design; UX Usability; Content; E-commerce; Coding; Mobile; SEO/AdWords; Social Media and Email Marketing. More information on the scheme can be found here.
So what's the problem you might ask? Well, after helping multiple businesses get online over the last few weeks with the current pandemic we have heard countless horror stories from our clients. Cowboy webdesigners and companies that have just popped up are taking advantage of the fast track application process from LEO. They're over promising and under-delivering and more often than not, dissapear without a trace leaving the business owner to start again and write of the expense as a loss. We hate seeing this kind of carry on. This is why we're writing this article, to make those of you who may not be aware that you really need to vet your web-designers. Ask for recent work, their own website and how long they've been in business. Try find out if the websites they claim to have designed were actually designed by them too! To do this just have a look at the bottom of the website, or the footer as its called. This usually will have a small piece of text saying "Designed by Future Business Ireland" or "Powered by Future Business Ireland" etc.
There's also some useful questions you might want to ask and terms you would need to get familiar with. For example, domain registration, web hosting, SSL certificates and mail platforms. A website is long term, its an investment and does need constant attention and care. We know that you probably know this but we want to be sure that you understand the costs so you don't get stung! For example, when you pay for your domain and web hosting, its generally renewed after one year. What you want to know is what the renewal cost is and how long you have purchased the domain for.
An Enterprise Ireland Representative came forward with some questions for their cliant before they chose us, it might give you a better idea on what to ask your next potential web-designer.
Q) How long will domain registration, hosting package & SSL cert last? When will these need to be renewed?
A) Domain Registration, hosting and SSL is purchased for one year. They are automatically renewed through our billing platform. Before they are renewed the client will recieve an e-mail advising them of the upcoming renewal.
Q) What are the costs after 10 month subscription period has expired? (FYI - Approx cost: domain €100+VAT for 5 years, hosting €100 p/a).
A) The costs associated with our hosting packages can be found at https://www.futurehosting.ie/shared-hosting/ The comain comes in at approx 18.95 ex vat yearly for a .ie domain.
Q) E-commerce checkout payment method: is it onsite or external service such as PayPal / Stripe?
A) This is dependant on what the client requestes, we can also advise of the cheapest option for the client. But to answer, we can implement either.
Q)Will the website be SEO optimised? Will it have a site map, backlinks, images and alt tags?
A) Yes, SEO is considered from scratch and we advise the client of best practises during the training we provide. We have dedicated platforms for keyword management and SEO reports as well as an error log on site to advise of SEO alerts.
Q) Is Google analytics tracking code included with Analytics Account access provided?
A) Yes, we hold the data in your gmail account not ours. We do this as it allows the client to have access to their own data if they ever decided to move elsewhere. This is explained during the training process post completion.
Q) Will the website include email database collection method for marketing, which is GDPR compliant?
A) Yes, the platform has a CRM which can collect customer information. This also allows for newsletters which can be sent to specific audiences. This is all GDPR compliant and kept up to date regularly.
Q) Will the training include how to add / edit new products?
A) Yes, the training is in depth allowing for the client to understand every aspect of their site and how to use it. We have a really nice UI for the management view making it as easy as using Facebook to manage the site!
Q) Will the website include a blog?
A) Yes!
Q) Is social media integrated into the website?
A) Yes, social media is integrated into the website and we can implement stores on Facebook which is linked directly to the site. Social media integration is vital as it can provide valuable data to maximise advertising spend efficiency.
We hope this Q&A helped you and if you've made it this far, you must be really serious about getting a quality E-Commerce site! Why not pop over to our contact us page and give us a call? We can quote you straight away with transparant pricing and financing plans to help you get online today!