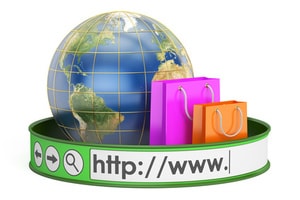 We get asked all the time by companies and individuals to develop an online E-commerce website when they really are not ready and they rush headlong into something that is, in essence, a highly complex business decision that can have many impacts across the business.
Each client, depending on where in the life cycle they are with their business or service, we try at the start to tease out certain things to see if they are ready and able for something like this. These few following points are critical to the success or otherwise of your Online Web Store!
Given that your customers will be online, it will be now so much easier for them to buy of you, it is also JUST AS EASY for them to check your competitor's prices as well. So if you are more expensive but you do have a Unique Selling Proposition (USP), are you making this clear across your site?
So here is a simple checklist and questions you need to answer before you get your site developed (in no particular order)!
What is my USP?
How will my pricing compare?
How will I manage the products, pricing and customers?

What is the frequency of price or other details changing and can I manage this?

Should I put all my products online or just some of them?

How much stock should I keep on hand?
Do I have the right information to allow my site visitors to make the correct choice (remember to check your competitor's sites), and how do you think you can make your web site better?

Do I need to connect my site to my back-office systems?

This will lead you down a development path and choice of Ecommerce platforms as well. You do not want to have to redevelop your platform if it gets successful!

Do I have a method of contacting my customers regularly?

Email
Social
Offline etc.

I get the order, now do I have time to fulfill it?

I get lots of orders, now how am I going to fulfill them quickly (failing to deliver on time can do more damage to a business then having little or none!)

Build it and they shall come DOES NOT EXIST online, how am I going to market my site and where?

Online SEO can help but this is only a tiny part we need to think of many other avenues to help with a successful online business
Do you have time to manage Social Networking, remember these comments made by customers are PUBLIC!
PPC or pay per click can be highly successful if managed correctly, but if done badly, can empty your bank account very quickly! Do you have the time to manage this?
There are many other ways of reaching customers and a little online research can help.

How can I accept payments online and what is the best method to choose?

This one is obvious, as many as possible if you can manage it. At present these are the principal ways and your developer/designer of choice should be able to advise you as well (just ask the question if they are on a referral scheme with some of these vendors as not all are equal). Also, a good rule of thumb is if you are selling more than €20,000 per annum through cards, then it may be more cost effective to have your own credit card merchant account.

Credit Card – you will also need a payment Gateway to connect securely as if you are a small to medium sized company you do not want the headache of PCI Compliance AND THE EXPENSE.

Worldnet TSP and Realex offer Gateway services to many of the chosen Credit Card Merchant providers.

Other online payment methods

Paypal
Stripe
Google Wallet
Amazon Pay
Skrill
Payza
2Checkout
And many others

Bank Transfer
Payment on account
Payment on delivery (if your delivery company can manage this)
Ok, now we have some of the basics out of the way, you can then start thinking of your website. Choosing your designer is now critical and the skills and knowledge that they have. In choosing the designer these are a few things that you must consider:
Price, this may be the most obvious one, but sometimes going for the lowest price is the worst thing you can do. When you are paying for an expert you are also paying for their expertise and knowledge and not just a Point and Click developer/designer who throws in a plugin to a free content management platform, and then walks away! In the same breath, some designers charge ridiculous amounts for glorified one click install websites and systems! With everything - find the balance!
Great Looking site sometimes is the same as Go Faster Stripes on a car! Here a lot of designers just do not understand that Form and Function are two massively different things. If the core foundations of the site are bad, then the function (how it works, and how people will get around), is also bad, which then leads directly to the success and its searchability. Make sure that the core structure of the site is logical, as we always advise our clients to think like of walking into a supermarket, where they have spent years and millions in getting the layout right. So, when you want frozen foods, you go to that section, in here you will then find the different related sections, from deserts and the related cabinets, to fish etc. Well your online store MUST be structured this way, otherwise it will be a nightmare for your visitors to get around and the search engines will hate you!
Further developments and enhancements – Once your site has been developed it can always be improved, so make sure that the platform it is developed in, is not an evolutionary dead end and in months or the coming years. Also, does your contract with the developer/designer include this going forward, if not check this out.
Security – With over 60,000 websites, pages and accounts hacked daily. Google currently blacklists close to ~20,000 websites a week for malware and another ~50,000 a week for phishing. PhishTank alone flags over 2,000 websites a week for phishing. This is a CRITICAL thing to consider as YOU HAVE A RESPONSIBILITY to your site visitors that they are in a safe environment. Also, if your site has been hacked, and / or compromised, and if you are aware of this, and have done nothing to rectify this, YOU ARE LIABLE! Ask the question about who is responsible and then get that response in writing. In most cases both your developer and hosting company are not responsible for the security. For example - it is the same if you buy a house - the builder has built the house, but the owner is now responsible to make sure the doors and windows are locked and there is an alarm (hopefully monitored). For many small businesses this is a scary thing and that it is ignored BUT IT MUST BE CONSIDERED – as a self promo moment we handle this for all our clients, from monitoring through to full on security intrusion protection.
Assumptions – DON'T – at any time do not assume that your designer/developer is going to do anything. There is no such thing as the "Database Fairy" that will make something happen and work a certain way without been told, so do not assume that your developer will know this. Put your instructions in writing and make them clear.
Content – This goes back to assumptions, we are at pains to say to some of our clients that we are not responsible for the content of the site, we train and will insert (or import) content, and use this as a training exercise on managing it, but ongoing management of content, unless this has been cleared by client and developer, is something that is often forgotten.
I hope that this will help you and in no way, is this an exhaustive list, as there is so much that can be written on the different sections, but I do hope to follow this up shortly with more definitive guides for each of the major sections. From choosing the platform, promoting your site, choosing the right partners (Digital, fulfillment) etc.