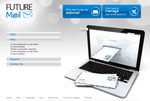 Hi Welcome back to FutureMail.ie help videos.
Link to the Email Admin Management Site
https://www.futuremail.ie/
Managing Your Email with FutureMail.ie
http://youtu.be/84qwQOw1VLI?list=UUBw9t_hwHFYkZeirGxfRQBA
Any questions please comment or email support@fbi.ie
Here we want to show you how you can set a vacation/away message or general autoresponder to any email that is sent to the designated email address.Set away message button.
You will see that message below says "Auto response has been enabled!"
Now you want to click on the Virtual List link at the top again, which brings you back to the Aliases and Mailboxes page, and now you will notice that the Vacation IS ON.
You will also notice on the Aliases that under alexander@futuremail.ie there is a new entry that of alexander#futuremail.ie@autoreply.fbi.ie that is to allow the system to send the message.. PLEASE DO NOT EDIT THIS
Now to turn off the vacation message it is as simple clicking the VACATION IS ON link and it will open the page and you then at the bottom click "Remove away message" button, once clicked a message below this will appear "Auto response has been removed".
Once again click on the Virtual List link at the top of the page, and you will notice that the it is now saying Set Vacation.
Thank you for taking the time to watch this help video and if you want you can click on the links to watch our advanced video on changing passwords, viewing logs or the other video that will show you how to create a new email address and aliases.