Once you have created a HTML rich email signature either by using our Content Management System from your website, or you have requested us to create one (really good idea) or you made it yourself whilst adhering to all the guide lines (yes they are many) thn you are ready!
Step one Start Mozilla Thunderbird! (obvious I know, but you will be surprised!)
Select Tools, then Account settings as shown below, handy tip if the options File Edit View etc are hidden then the Alt key should unhide them!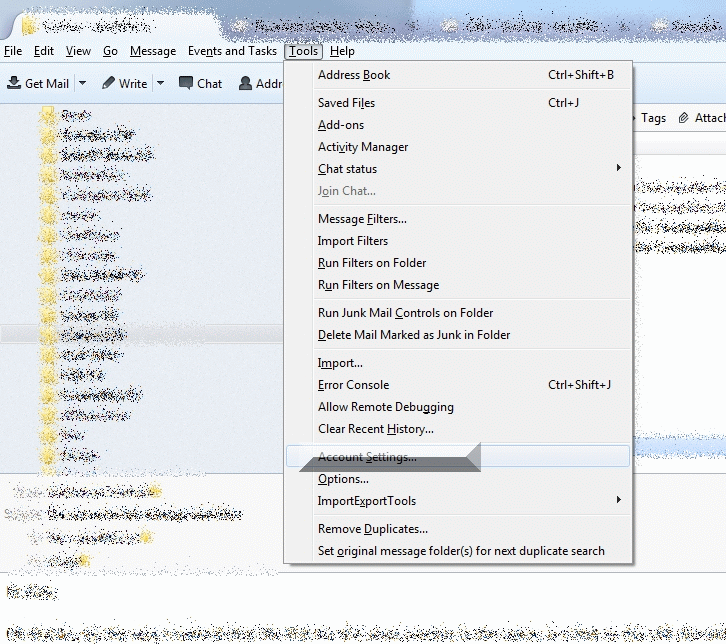 Step Two (once you have click on Account Settings)
Now in my case I have a lot more email then just below, but if you are lucky then you only hav one, so you click on the email address or AKA Account Name on the left hand side and it will open what you see in the right hand side, ot the general settings.
You will see in the middle the Signature Text. Make sure that the Use HTML is ticked. then copy the code into the box below! We will have a youtube video on dowing this shortly.
If you need any help or guidance please contact us here