About Us
Future Business was set up to service the small and medium enterprise (SME) and corporate sectors with a complete range of technical services. We have over 12 years of experience in all aspects of telecommunications, Internet Marketing, web design, relational databases, search engine optimisation.
We believe in offering our clients the services they need at a fair price: we have no interest in selling services that the customer does not need or charging exorbitant rates for simple tasks. We believe in building a long-term business relationship that will be beneficial to both our clients and our business.
Our objective is to help you ACHIEVE YOUR BUSINESS GOALS so that you get the best out of the internet.
We have extensive knowledge of Web and many related fields. We gained experience while working with hundreds of clients and helping them grow. We are always on the lookout when it comes to modern technologies that can help our clients businesses thrive.
The tools we perfected over the years allow us to offer truly complete service. From marketing analysis through professional webdesign to final website that gives results. Not many other companies can give you so much at a competitive price.
We know Irish market and how to sell services and products efficiently. We can offer you advice and tools that can help you reach your business goals.
Alex Gogan
Alex has been and is an adviser to a number of technology companies including NTL (formerly Cablelink) where he was instrumental in setting them up as one of Europe's first Broadband Internet company, Philips Broadband Networks, Com 21 (one of worlds largest cable and DSL modem manufacturers), First Tuesday, Department of Public Enterprise of Ireland, Internet Advisory Board and several venture capital companies.
His advice lead to one company netting a profit of over €65 million in one sale. He has also given many talks on Internet related topics to a wide range of audiences and was invited to speak at the Access 2000 Conference in Barcelona, a broadband technology conference relating to content and maximizing profit. He was the keynote speaker in Brussels on IP Security and in Istanbul on "Developing Internet Services your Customers Want" for COM21. He was the RoadShow speaker for Phillips conferences in London and Paris on "How Your Customers Will Use the Internet Now and in the Future". A marketing graduate, Alex previously worked for several of Irelands leading Advertising and communications companies.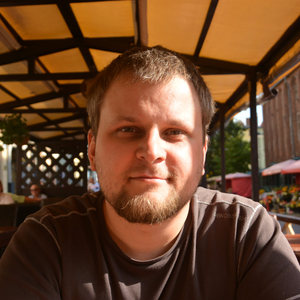 Wojtek Lewandowski
With over 10 years in Web design and development he gained valuable experience in creating websites that work well for clients. Master of Computer Science at Cracow University of Technology specialised in Computer Graphics and Multimedia. His technical education allows him to look at designed websites not only from artistic perspective but also the more practical side. His studies covered usability, interface design and web technologies. His degree was an addition to his years of professional experience in web and graphics design. He's with Future Business for over 5 years now and have worked on many successful projects in this time. Wojtek believes in quality of both design and code and often adds valuable ideas that benefit user experience on clients websites. Additionally Wojtek develops in 3D graphics, logo and brand identity design which some of our clients found useful in reaching their business goals.